Taking general
measures
Using our measuring devices, our qualified staff offers you a unique and precise result. Present your measurements to your provider without worries.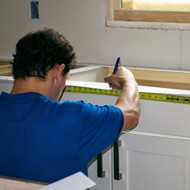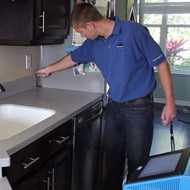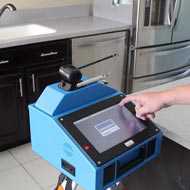 Taking measures for manufacturers
One of the devices used for the measurement is the "PROLINER" from PRODIM. This device provides the precision needed to switch directly from your plan into production mode with a CNC (computer numerical control). It allows you to obtain exact dimensions for the realization of manufacturing plans. With its precision and accuracy, this new measurement approach allows you to avoid the costs and delays associated with manually executed measurements and plans.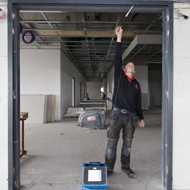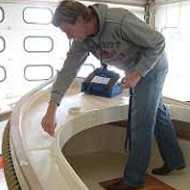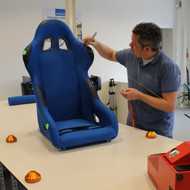 Template services
The number of CNC material cuts is limitless. With the dimensions from the "PROLINER", the template gives you the certainty that the copy produced is ready for execution or it allows you to make final corrections before the manufacture (cutting) of the final product.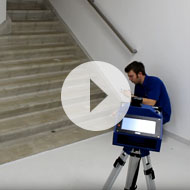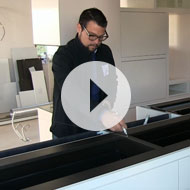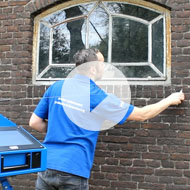 General plans services
The drawing of your ideas allows you to translate the objective of your project. In addition, it allows you to calculate the quantity of materials required. Highly appreciated by contractors and manufacturers, the plans to the scale facilitates the monitoring of the work's progress. Present your projects in the form of detailed plans to your retailer or contractor.
Kitchens and counters
Bathrooms
Expansions
Galleries and decks
Renovations of all kinds
Service plans for manufacturers
Manufacturing plans are required when using computer numerical control (CNC) methodology. The latter assures the manufacturers that the measures are precise and that the plans reflect the objective of the project. These plans will save you time and money. Present your detailed plans to your manufacturer without worries.
Kitchens and counters
Countertops
Wall panels
Stairs
Windows
Measurement Validation Services
Precision Measure offers the validation service of measurements of all kinds.
Validate the dimensions of an ongoing project, such as a restricted space, a clearance or any other type of measurement where you need to confirm the accuracy.